The Disruptive Media Learning Lab (DMLL) is a semi-autonomous cross-University experimental unit whose remit is specifically to drive innovation of teaching, learning and practice forward (in the 'Google model': to break and remake existing ways of doing higher education) so that the University can re-model its own practices.
The key ethos of the Lab is that it is a safe space, physically and intellectually, to support the development of class-leading thinking by any and all stakeholders in education at the university. The success of the Lab will be measured by the levels of engagement and cross-discipline development as much as the introduction of new technologies and approaches to the classroom. The overall strategy will be to use pathfinder projects which then model/stimulate innovations across the departments, faculties and services.
The over-arching aim of the DMLL is to become a focal point, for innovation and positive change in teaching and learning at Coventry University. The DMLL will instigate, stimulate and accelerate innovation by challenging mind-sets, advocating provocative and radical ideas and approaches in order to change the University's established frames of reference, structures and mechanisms.
The Lab
The Lab is home to a unique physical space based on the top floor of the Lanchester Library. Designed as a collaborative working space, here students can come together to study as a group in a flexible environment that can be adapted to suit their individual study needs, whether that be working on one of the 50 wide screen macs available, working as a group at one of the pods utilising the 9ft whiteboards or moving the open cafe desks to fit for a lively group discussion or team presentation.
The Lab is a lively and vibrant space that allows the constant flow of creativity and open discussions. There are bookable spaces that can be used for shaking up the traditional lecture space, holding meetings, or delivering workshops in an informal environment to work on new ideas and projects.
Open 24/7, the Lab is accessible to all staff and students at Coventry University. We also welcome external visitors to the space and these booking can be made via our bookings email address: dmll@coventry.ac.uk.
Jonathan Shaw
Director | Professor
About Jonathan
Jonathan as co-founder and Director of the DMLL, seeks to challenge a number of assumptions surrounding, and open up new horizons for, higher education and networked media in the 21st century. Having worked in higher education for nearly 20 years, he has been instrumental in driving innovation within curricula design, envisioning next generation learning spaces and leading the implementation of cutting edge educational technology initiatives.
Jonathan has published four books, his latest NEWFOTOSCAPES was cited in Lens Culture's best photo books of 2015.  More recently, he co-edited The 'Disrupted' Journal of Media Practice and Photomediations: An Open Book as part of Europeana Space, a grant funded by the European Union's ICT Policy Support Programme. 
Jonathan is Chair of Birmingham Open Media (BOM) UK, International Academic Board member for Photography Studies College, Melbourne, Australia and Trustee for The Photographers' Gallery, London. He is a Visiting Professor at Bournemouth University's Centre for Excellence in Media Practice (CEMP) and outgoing Chair of the Association for Photography in Higher Education (APHE). He was awarded a Direct Fellowship of Royal Photographic Society (RPS), a Fellowship of the Royal Society for the encouragement of Arts, Manufactures and Commerce (RSA) and the Education Leadership Award at the World Education Congress in Mumbai, India.
Sylvester Arnab
Applied Innovation Lead | Professor
About Sylvester
Sylvester leads research and applied innovation at the DMLL and he seeks to explore and exploit opportunities for external collaborations informed by the infusion of innovative practices within the DMLL and applied across the University and beyond.
As a Professor of Games Science, he forefronts the investigation into the application of playful and gameful approaches in teaching and learning practices at the University, which include game-based learning, serious games, gamification and playful learning. He co-founded the GameChangers – a Game Design Thinking initiative, which is currently being adopted and adapted in other countries, such as Malaysia. The circle of impact of current and previous work framed under the playful and gameful learning has expanded beyond the University Group into national and international domains and sectors.
Sylvester has a large portfolio of funded projects and publications. To date, he has successfully won projects with a total value of £19 million since 2010 from funders including FP7, H2020, Erasmus+, NEWTON, AHRC and HEFCE. He is currently coordinating and leading the Beaconing project funded by the European Union's Horizon 2020 Research and Innovation programme, HEFCE funded Mobile GameChangers and NEWTON CreativeCulture project. He is also leading DMLL's contribution to the EU H2020 Crowd4Roads project and EU H2020 BOND project.
Sylvester currently has over 90 academic publications, including one edited book- Serious Games for Healthcare. He regularly delivers keynotes at national and international events. He has supervised doctorate students to completion and he has also externally examined doctorate candidates from other universities.
Alan Richards
Innovation Lead
About Alan
Having held a multitude of roles that required continuous knowledge and skill acquisition, I am passionate about the interplay between business and education. This juxtaposition inspires me to create engaging learning experiences that identify potential for career maximisation.
I leverage the learning environment to create interactions that mimic real-world scenarios, whilst pushing participants to think in new ways and question current business paradigms. It is my desire that learners master metacognition through autodidactic endeavours that coalesce to ensure career resilience; facilitated by a work ethic that is both impactful and sustainable
About Alex
As the Lab's Disruptive Media Learning Technologist, Alex focuses on the exploration, development, and realisation of new learning and teaching practice. Working as a mentor to both staff and students, advising on university policy and technology implementation, and fostering uptake in DMLL initiatives through the development of online resources.
During his three years at Coventry University, Alex has been instrumental in the development of some of the most successful initiatives to date within the DMLL. He developed the Lab's first open course, co-delivered the inaugural DMLL Add+Vantage module in Entrepreneurial Learning, and co-designed the L·E·A·R·N framework, LEGO initiative and Coventry University SPRINT processes that have now become influential in the development of new innovative course design across the CU Group and beyond.
Alex has amassed over fifteen years experience in the field of multimedia design, with a career spanning a multitude of disciplines, including web development, graphic design, journalism, photography, social media, brand development, and information technology.
His interests lie in the intersection of technology, innovation, and education, with an emphasis on the benefits of rapid development, frugal innovation, and flipped learning practices.
Oliver Wood
Innovation & Community Producer
About Oliver
As one of the Innovation and Community Producers at the DMLL, Oliver promotes flipped and playful learning across the University Group and externally. Having worked in the DMLL for nearly three years, Oliver seeks to enable academics to rethink traditional modes of teaching and learning, working with them to generate new, exciting, and rich educational experiences. He teaches Social Media to students across the University within the Faculty of Arts and Humanities and has been heavily involved in developing the use of Open Badges, Lynda.com and social media as tools to support excellent learning.
Oliver has co-authored a number of papers on game based learning and is on the board of governance for a Community Studio Arts Van, supporting arts-based learning-by-doing throughout Coventry and the surrounding area.
He initially trained as a Photographer, before becoming involved in some of the Universities first open classes; Photographic Narrative (#phonar), and Picturing the Body (#picbod). Since then, he has spoken at a number of conferences locally, nationally and internationally to promote playful and flipped learning methods. Oliver is heavily involved in working with community and arts organisations to embed the Lab's insights, particularly within the creative subjects.
Jane Beaufoy
Senior Project Manager: Applied Innovation
About Jayne
A highly experienced Senior Project Manager with a proven track record of managing Research Projects in the Higher Education sector, providing a high level of service to internal and external customers achieved by building strong professional relationships.  With over twenty years experience and now working on the Universities first H2020 project BEACONING.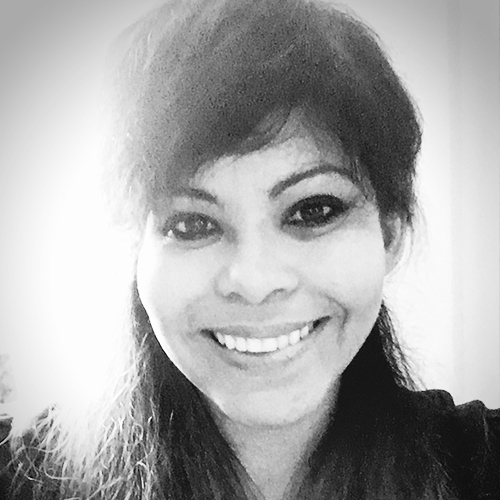 Isabel Galvis
Graduate Activator
About Isabel
As a Graduate Activator, Isabel supports the implementation of new digital strategies and properties and their adoption among staff and students of Coventry University.
Isabel's work at the Lab is focused on providing web and social media support and providing technical guidance in the development and application of open technologies to support interdisciplinary learning, digital making, and the development of student and staff digital fluency. Isabel has been involved in projects such as Coventry University's Domain of One's Own initiative Coventry.Domains, UniverCity, and Digital Leaders.
Isabel has also provided data analysis for research projects such Lynda.com, Curious Odities and The Arts Gymnasium. Since her native language is spanish, Isabel has helped in the involvement of the DMLL in cross-country projects such MUSE which involved stakeholders from Spain, Mexico and Chile.
Sarah K-Andrews
Media Producer
About Sarah
Since 2015, Sarah has applied her filmmaking knowledge and practices into the digital media content that has been produced and shared internally and externally by the DMLL.
With over 130 videos created and published by Sarah across the DMLL's social media platforms, each video has a sense of individuality from experimenting with a different array of styles and aesthetics. Sarah has helped to deliver innovative teaching and learning tools, to promote the ideologies that are situated and supported by the Lab across national and international universities to academics and students.
The online resources that have been produced by Sarah are a prime example of OER (Open Educational Resources) within the DMLL and Coventry University, initiatives that Sarah has worked on that demonstrates the OER framework are Game Changers and Coventry.Domains.  
About Debra
Debra is the Innovation and Community Development Officer of the DMLL, working to actively engage academic communities in the adoption of new teaching resources to support student engagement. 
Managing student recruitment and participation in DMLL initiatives, overseeing the coordination of events and activities hosted by the Lab, Debra seeks to connect likeminded people to create the best outcome for every scenario. Debra's other interests include all things dance, fashion, and music.
Lauren Heywood
Innovation & Community Producer
About Lauren
As an Innovation and Community Producer, Lauren drives the adoption of new practices at Coventry University, supporting educators to rethink traditional approaches to teaching and learning.
Much of Lauren's work with the Lab has focused around the application of open technologies to support interdisciplinary learning, digital making, and the development of student and staff digital fluency. This includes Coventry University's Domain of One's Own initiative Coventry.Domains, the DMLL's development of the use of Open Badges, and Mission Shakespeare, as well as a number of open tools that promote the inclusion of creative thinking and making as essential in generating rich educational experiences.
Lauren joined the DMLL in 2015, with a background in community arts and socially engaged practices, after graduating from Coventry University with a first-class degree in Fine Art. She is motivated by questions around who has access to education, how to build dialogue through participatory arts, and collaborative making as a tool to build empathy and critical understanding between participants. She has a keen interest in open education practices and how emerging technologies can support life long learning.
Daniel Villar-Onrubia
Innovation Lead
About Daniel
As part of his role at the Lab, Daniel leads on a number of initiatives experimenting with the use of digital technologies for educational purposes. In particular, his work focuses on the promotion of web literacies, networked learning, digital pedagogy, open educational practices and the use of online media for internationalisation of the curriculum.
His portfolio of initiatives includes, for instance, projects empowering students and staff to take more ownership and control over the online presence while developing key digital skills (Coventry.Domains), student-led activities aiming to spread digital fluency among peers (Digital Leaders) or EU-funded projects helping academics adopt innovative educational practices (OpenMed, EduHack). Most recently, he has led on the creation of an Open Educational Resources (OER) Policy for Coventry University.
Daniel joined Coventry University in 2014 as Online International Learning Programme Manager, after completing his PhD at theOxford Internet Institute. Prior to coming to the UK, he worked at the International University of Andalusia – where he was one of the founders of its Digital Practices & Cultures Space-Network –, the University of Seville and ZEMOS98.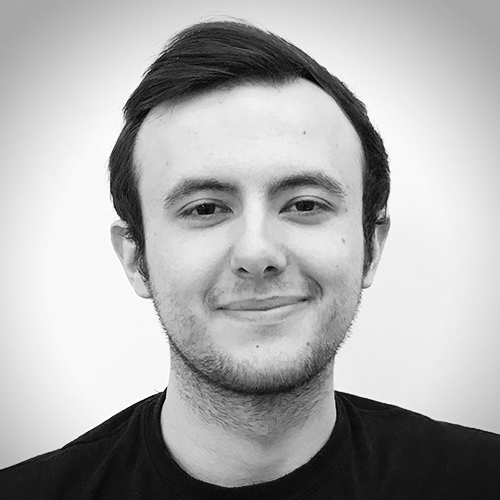 Charlie Legge
Graduate Activator
About Charlie
As a newly recruited Graduate Activator within the Lab, Charlie is currently involved in the Coventry.Domains project, supporting staff and student usage across the CU Group. He is also involved in a variety of Beyond Flipped initiatives, including Seamless Learning.
A soon-to-be graduate of the University with a Psychology degree, Charlie was involved in the Lab's previous incarnation whilst working as a Student Activator throughout his placement year. During which, he worked on various DMLL innovation projects including CU Digital Leaders, Beyond Flipped, Open Badges, and Students' Online Project in Industry.
Charlie is interested in innovative technologies and the increasing impact they have on the student experience.
About Mark
Before joining the Disruptive Media Learning Lab (DMLL), Mark spent over a decade working as a designer within the games industry. He has worked on several highly successful videogame console titles; including six of Codemasters Formula One series, which won a BAFTA for Best Sports Game in 2010. A specialist in the creation of new intellectual properties, user-interface and user-experience design, Mark joined the DMLL in May 2017 as a Research Assistant.
His current role involves the design of a gamification platform for the CROWD4ROADS Project, and Phoenix Interactive, an initiative designed to provide students with a simulated work environment, within which they can get taste of what it's like to work within the creative industry. Other interests include archaeology, photography, astronomy, and playing with lightsabers.
About Michael
Prior to becoming a researcher at Coventry University for the Beaconing project (http://beaconing.eu), Michael taught various levels of Computer related subjects at the Universities of Oxford and Wolverhampton. He also was a member of projects funded by the Joint Information Systems Committee (JISC), including the award winning First World War Poetry Archive and the Assessing and Storing Knowledge project. His academic background includes a BSc in Computer Science a Master's degree in Business and Management Information Systems and a doctorate in the area of Intelligent Online Learning Environments.
His research interests lie in the field of Artificial Intelligence and, more specifically, in designing Health Care training simulations that integrate emotional and personality traits. He is also very interested in using games for education and enhancing learning using location based services (such as GPS and Bluetooth beacons).
Samantha Clarke
Research Assistant
About Samantha
I am a practical developer and researcher of game-based learning and gamification applications primarily focused on the role of games and play in the educational environment. My research and practice interests are mainly in the area of curiosity, narrative and puzzle led games that include escape rooms, D&D, mystery boxes and choose your own adventure style games.
I have worked as a researcher and designer for several European and UK national projects which have focused on developing and delivering teaching and learning content via both analogue and digital game-based learning approaches for a range of formal and informal settings.
Additionally, I have experience of developing GBL and gamification applications for use within secondary school education, with a strong focus on promoting learner discovery and inquiry through a playful approach.
Academic Advisor, Senior Lecturer in Ed-Tech
Auckland University of Technology, New Zealand
We've been lucky enough to work with a number of companies and organisations over the years and are proud to call many of them friends of the Lab. Whether its working with companies, education providers, charitable organisations or others, we're always looking for new and exciting ways to collaborate on projects and continue innovating across Higher Education and beyond. We can't do the work we do alone, so we would like to say a big thank you to everyone who helps us with everything we do!
If you've got an idea for collaborating with us then please get in touch.
You can also find out about our previous collaborations or view more details about those we're working with at the moment.