The Disruptive Media Learning Lab (DMLL), is a cross-university experimental unit comprising of academics, learning technologists, subject librarians, educational developers and researchers. The Lab is based in the heart of Coventry University's campus in a newly refurbished space on the top floor of the Frederick Lanchester Library, uniquely designed to promote open dialogues, collaborative work and exploratory play for all interested in defining the 21st century university.
Getting Started
Not sure how to start innovating? No problem!
Explore the Lab's innovation hub to find inspiration and discover tools to support your practice!
Flipped Learning
Innovative learning practice through active participation
Playful & Gameful
Games for learning, and learning through play
Digital & Networked
Foster competency and engagement in a networked age
Culture
Drive a culture of open innovation across the Coventry University Group, by expanding and enhancing the distinctive, internationally recognised and sector-leading ethos and approach to higher education innovation, research and development.  Helping to make Coventry an international exemplar of best practice.
Behaviour
Stimulate innovation and collaboration by challenging mind-sets amongst key stakeholders in teaching and learning. Champion and evaluate new practices, tools, methodologies, facilitate path finder cross-faculty collaborations and create shared spaces which incubate and nurture future looking ideas and pedagogies.
Change
Positively influence the teaching and learning culture working in partnership across the Coventry University group. Act as a facilitator for constructive, fast-tracked, change across the University and more generally, drawing on developments demonstrated and proven in the Lab.
Agile
Provide enhanced opportunities, space, resources, capabilities and funding for agile experimentation with creative, playful, radical and provocative ideas, models and approaches. Advocate a positive attitude for understanding uncertainty and learning from failure towards fostering new best practices for effective teaching and learning innovation.
Amplify
Identify and sandpit ambitious initiatives that make a real impact on the learning landscape. Explore, repurpose and remix approaches and technologies in order to stimulate new income sources and practices, encourage and ferment exciting new international collaborations.
Pathfinder
Welcome the opportunity to identify early challenges and obstacles that may ultimately impact the University more generally. Explore and mitigate early on, in a single place and within a tightly controlled environment
Last week, on the 6th of June 2019, the Faculty of Business & Law and the Disruptive Media Learning Lab hosted the first EduHack event at Coventry University, with a focus on creating more authentic ways of assessing students' learning. EduHack.eu is an initiative...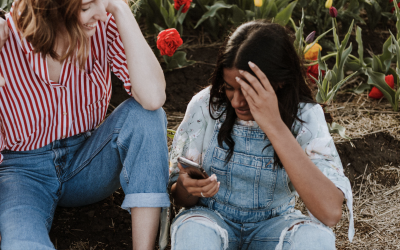 The Digital Leaders programme aims to foster students' critical understanding of technology alongside developing digital skills, and for students to pass their knowledge on to peers. Call for registrations of interest out now!
We are excited to announce that last week Andy Mabbett officially joined the DMLL team as Coventry University's Wikimedian in residence. Andy will be working with students and academics across Coventry University to support the use of Wikimedia projects in teaching and learning.

19th June 2019
Get Involved with the lab
If you'd be interested in collaborating with the DMLL we'd love to hear from you, please fill out the form below and we'll get in touch!