Overview
The Disruptive Media Learning Lab (DMLL) is home to a unique physical space based on the top floor of Coventry University's Frederick Lanchester Library. Designed as a collaborative working space, here students can come together to study as a group in a flexible environment that can be adapted to suit their individual study needs. Whether they are working on one of the 50 wide-screen Macs available, working as a group at one of the pods utilising the 9ft whiteboards or moving the open cafe desks to fit for a lively group discussion or team presentation.
The DMLL is a lively and vibrant space which facilitates the constant flow of creativity and open dialogue. We have a number of bookable spaces that can be used for shaking up the traditional lecture or to hold meetings and workshops in an informal environment to work on developing new ideas which enhance the student experience.
Our spaces are designed to provide a dedicated resource for experimenting with learning. Sometimes, getting out of one space and moving to another is enough to spark exciting new ideas.
We have the following learning spaces to book for CU staff: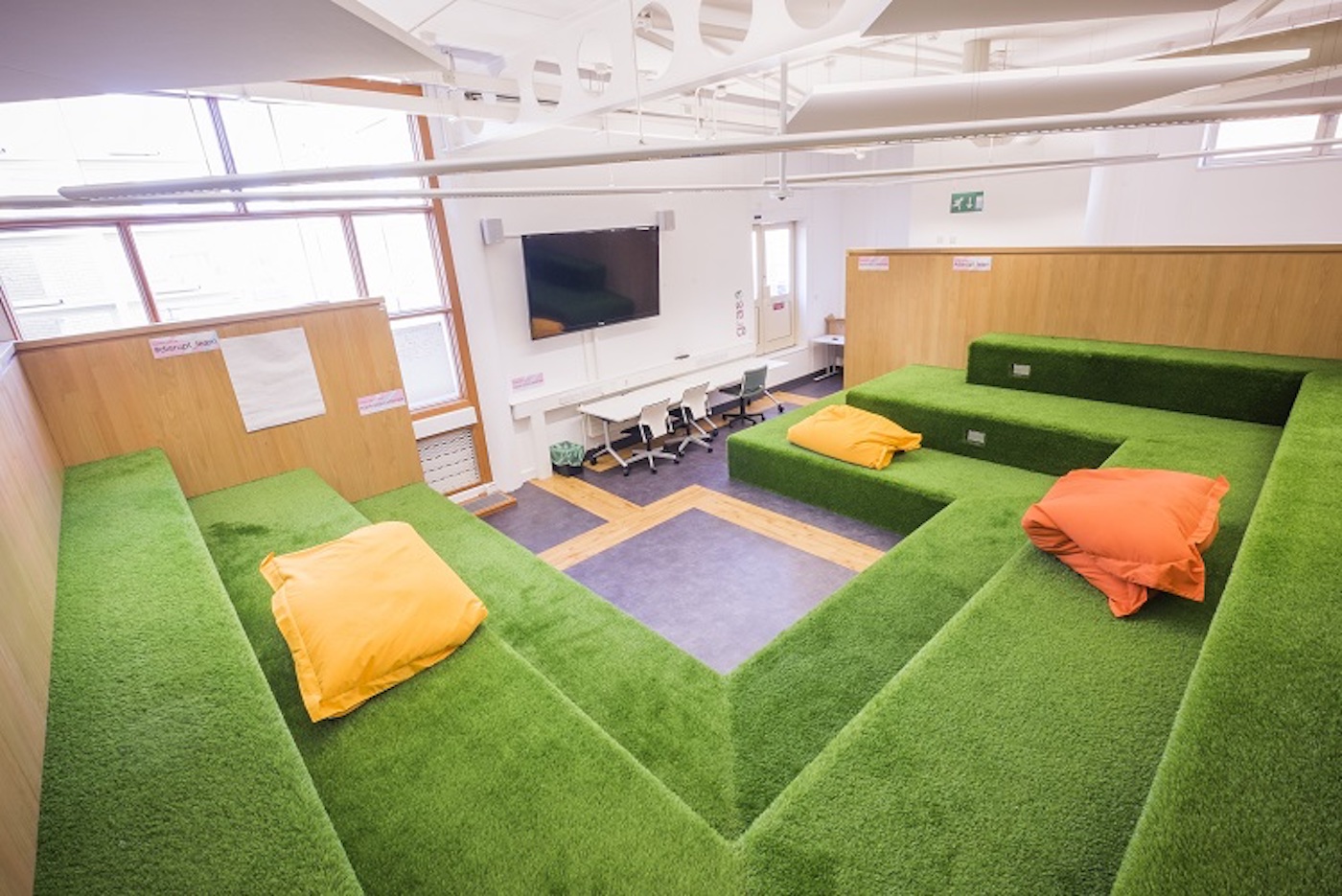 The Grass
Capactity: 45
TV Screens: 3
Audio: Yes
The Hill
Capactity: 30
TV Screens: 1
Audio: Yes
The Cafe
Capactity: 100
TV Screens: No
Audio: No
Teaching Room
Capactity: 30
TV Screens: 1
Audio: Yes
Meeting Room
Capactity: 12
TV Screens: 1
Audio: Yes
Project Rooms
Capactity: 8 Per Room
TV Screens: 1 Per Room
Audio: Yes
Would you like to request a space?
Please fill out the details below and we will get in touch.